Fashion Week SS16
Fashion week happens twice a year in Toronto, once in March and again in October. It brings together talented Canadian designers, photographers and street style enthusiasts.
E! sits front row at all the top shows and gets first access to the designers back stage, which means yours truly HUSTLED this past week to make it all happen.
Here's part 1 of my fashion week recap, filled with my top picks from each designer and a few shots of me walking into the tents as I tried my hand at posing in front of the cameras...
Part 2 will include my E! News backstage interviews, stay tuned friends!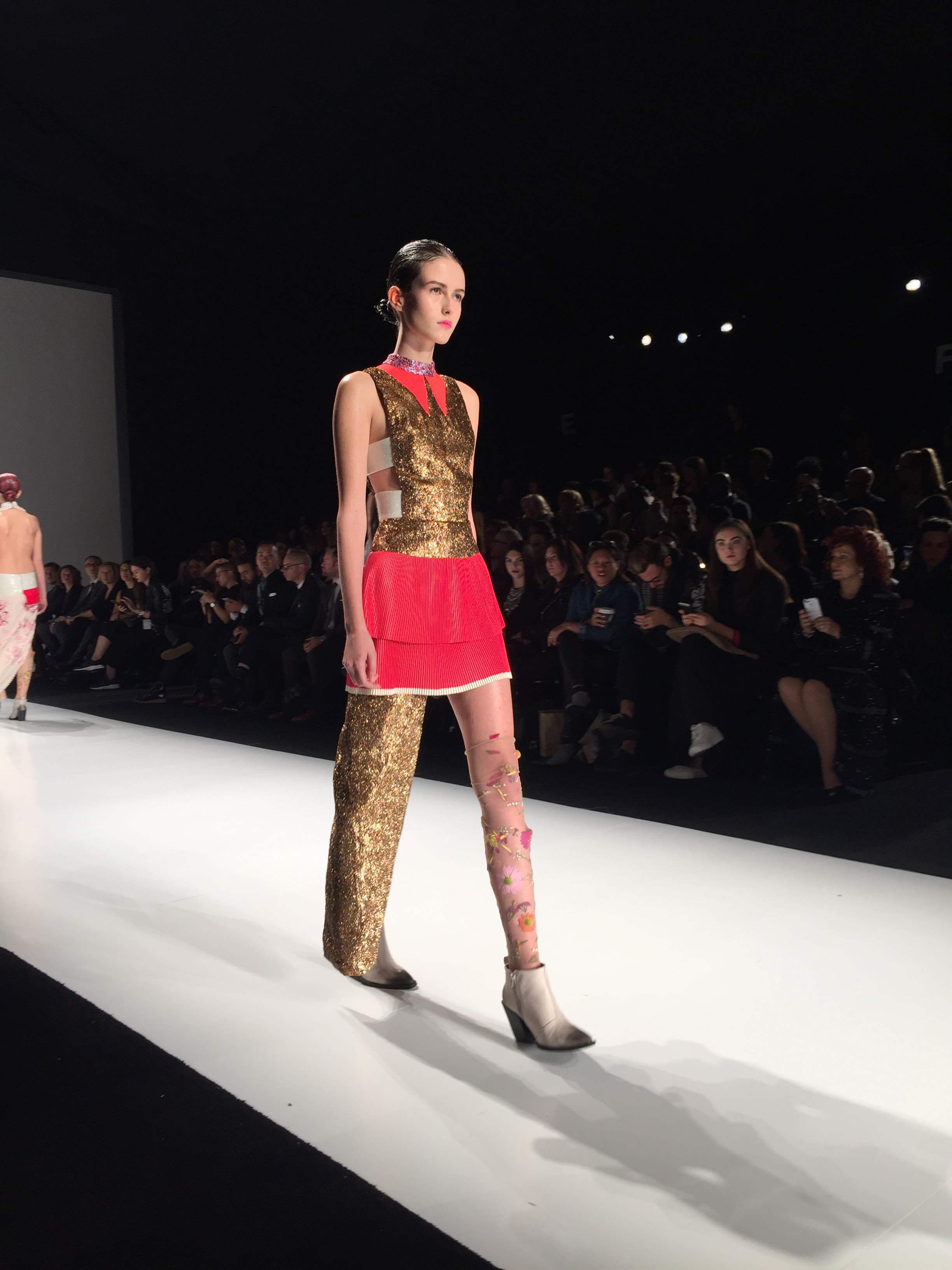 Beautiful 3D florals and bright spring colors took over the runway on Monday evening, during Mikael Kale's show.
Like vintage? Then get ready to fall in love with Preloved; where every article of clothing has a little something vintage sown in. Plus, any designer who has their models strut down the runway in head to toe sweats gets two thumbs up from me.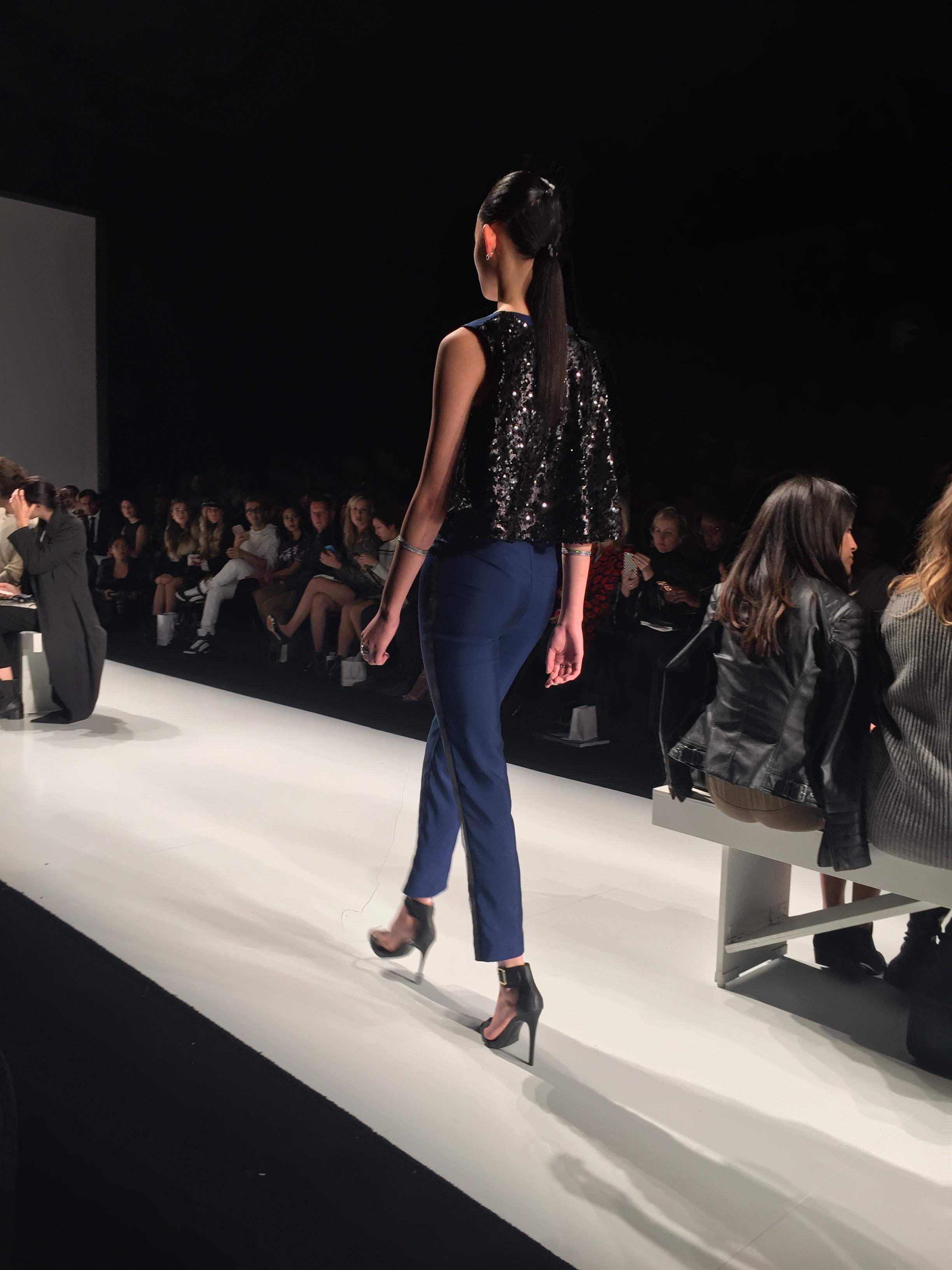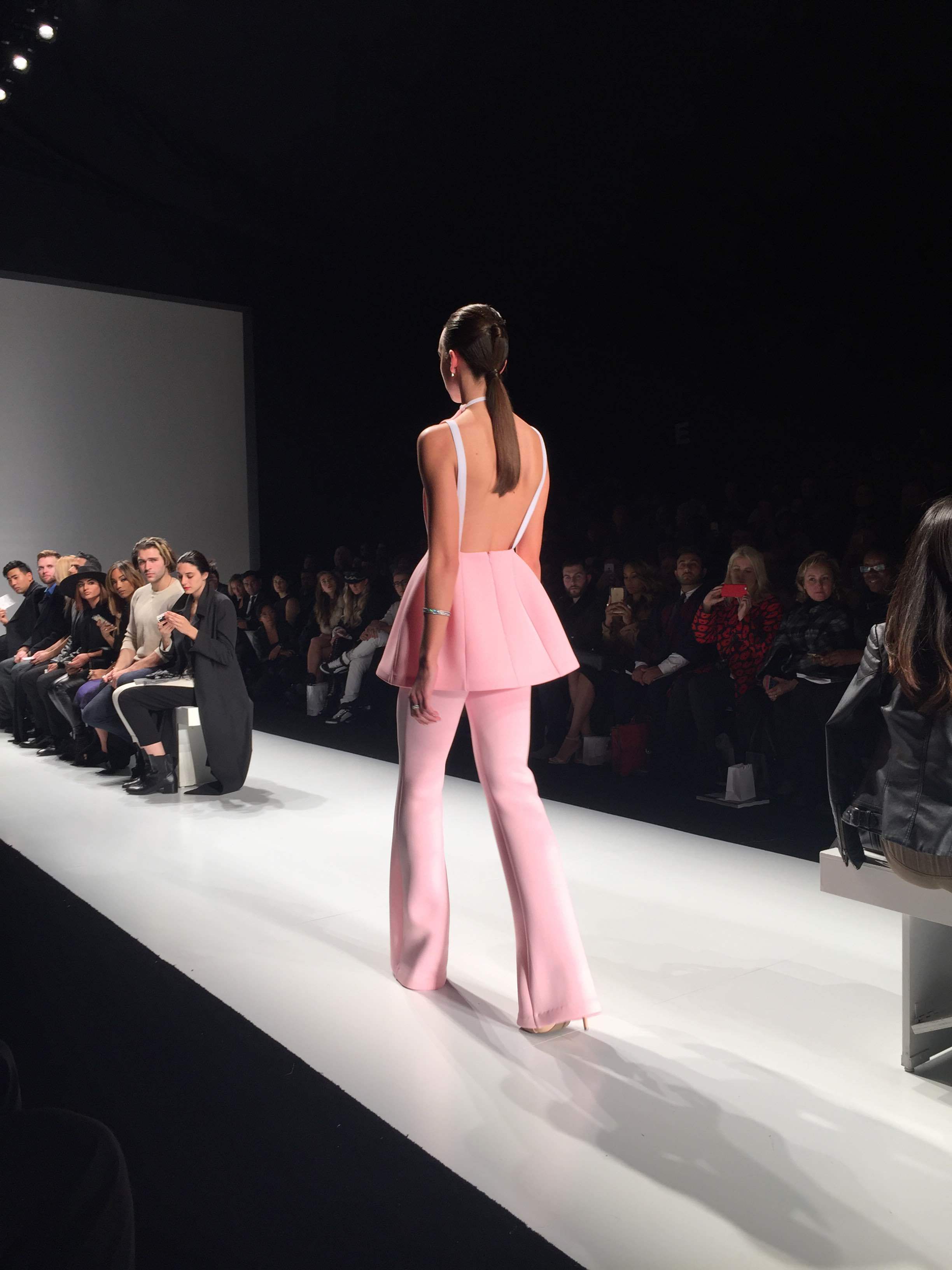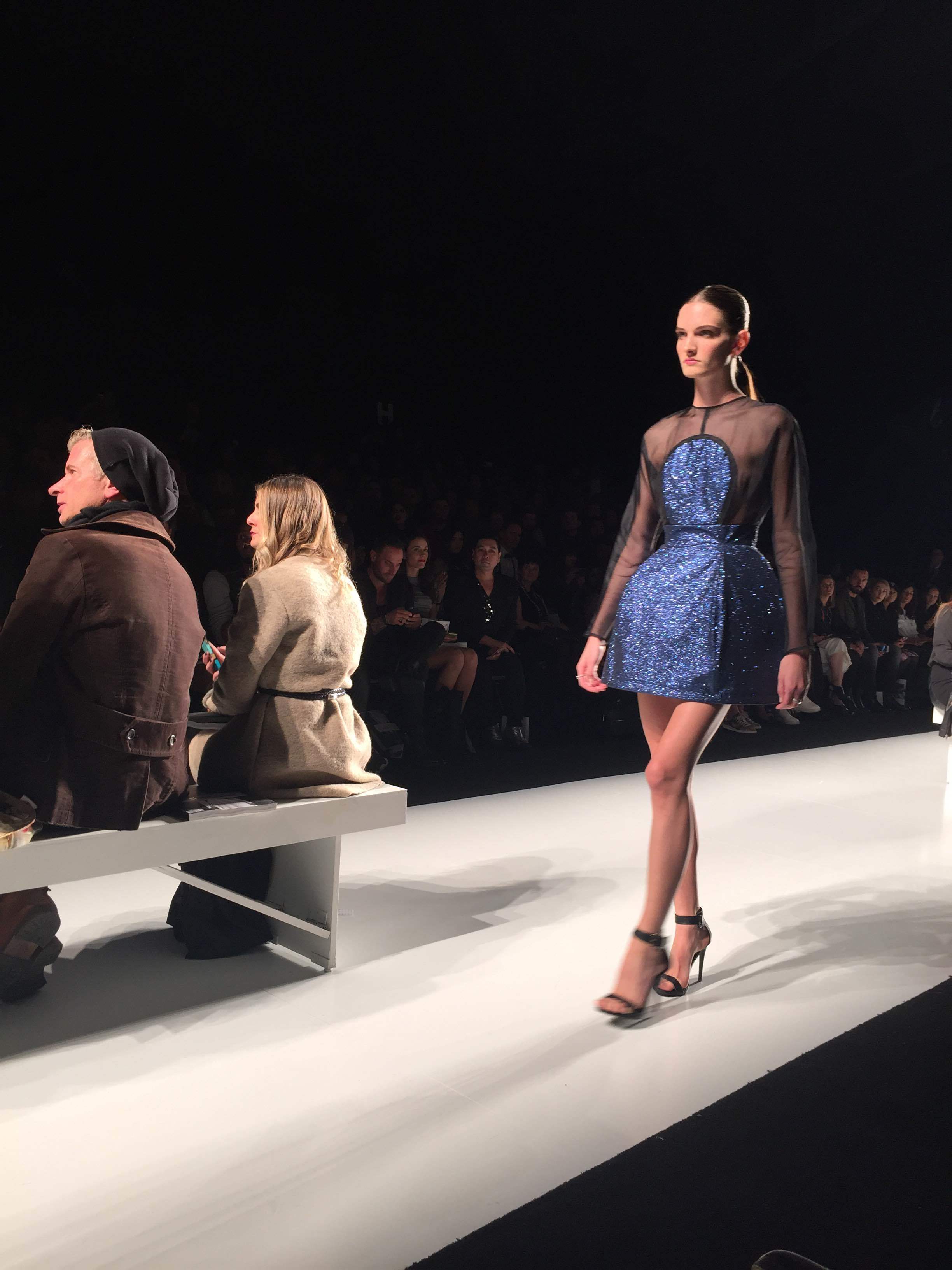 I loved SO many pieces in Matthew's spring/summer 2016 collection I had a hard time putting my phone down. The blue satin jumpsuit with the open-lace back was one of my favourites. ...I might just have to find a red carpet to wear that little number too. If you like baby pink, then the 2-piece number should have your heart fluttering. Bravo!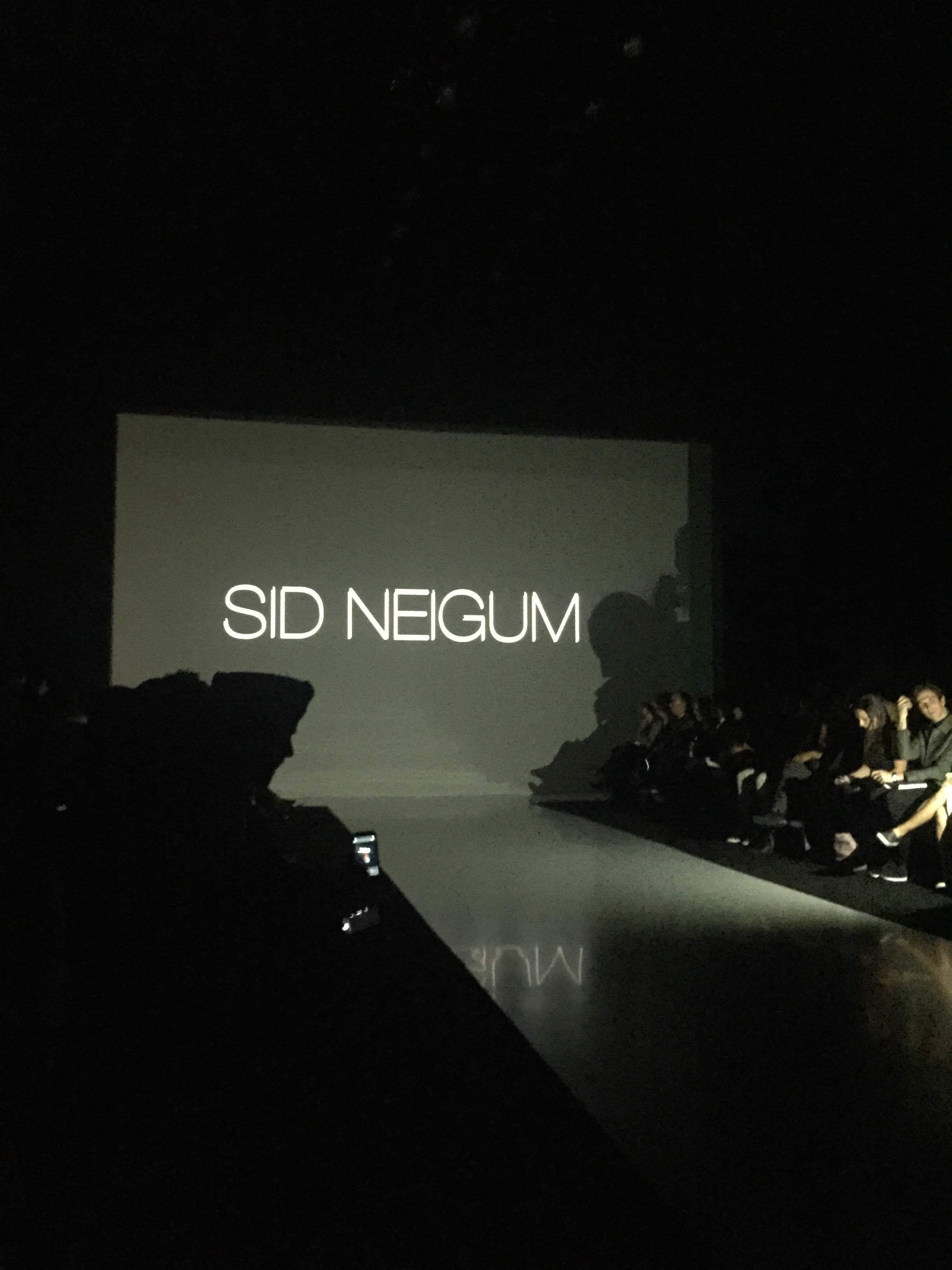 Sid Neigum is a closet nerd and he incorporates that into each and every one of his collections. This one in particular was inspired by origami. Models wore his signature laser-cut vests and although most designers chose a wide array of colors for their spring/summer collection, in true Sid fashion it was 50 shades of black, grey and cream.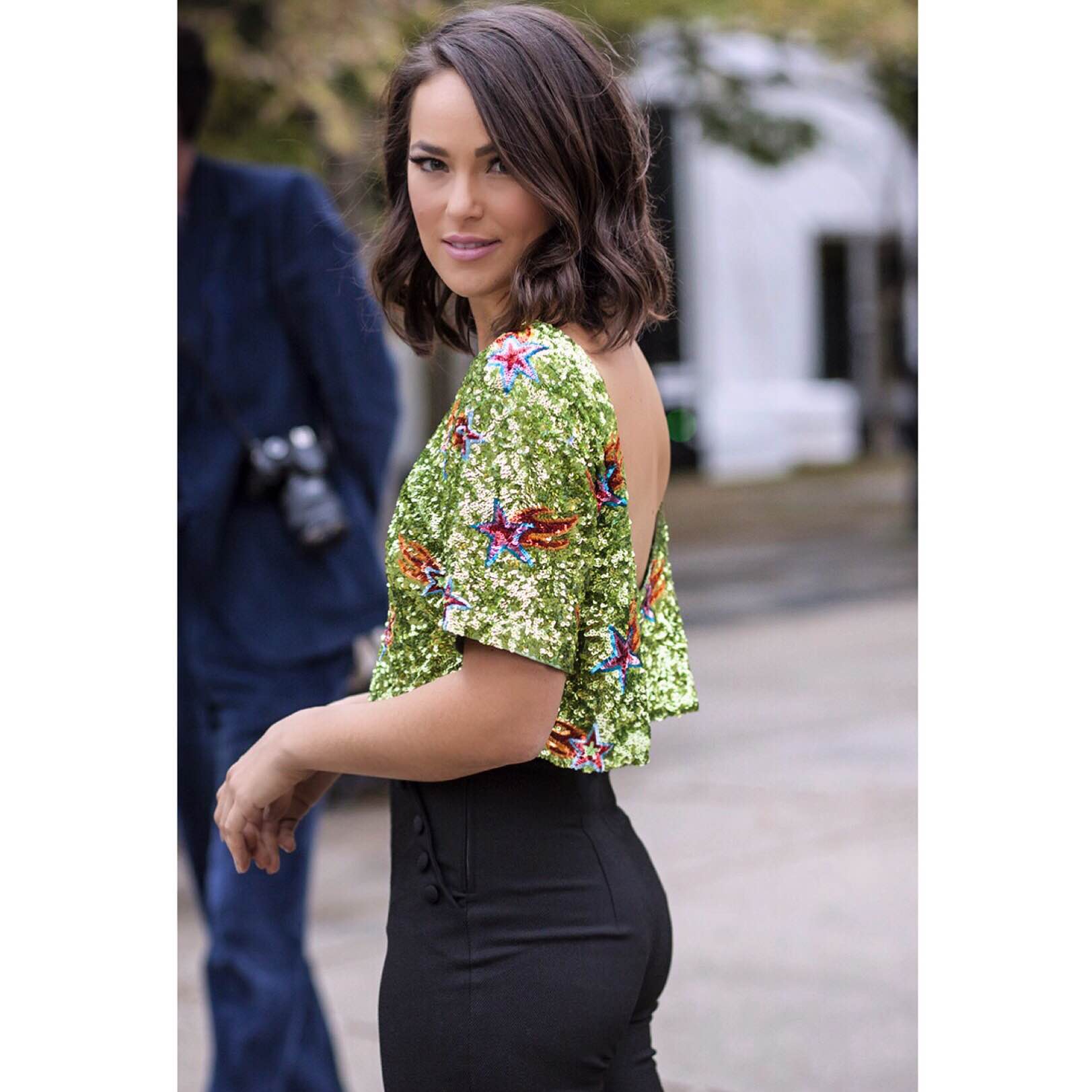 By far the most FUN show of the week. Hayley opted to have half of the models "hired" and the other half was made up of of friends and family. Her aunt Anne opened the show and celebrated her 70th birthday that same night! She's the cutie pie standing next to Hayley and I in the 3rd picture. How is this woman 70?! #fountainofyouth
This was the first Lucien Matis show I've attended and the first time chatting with the designer. All I have to say is, WOW. I'm not much of a girly girl but these dresses, especially the one i featured above, made me swoon. A lot.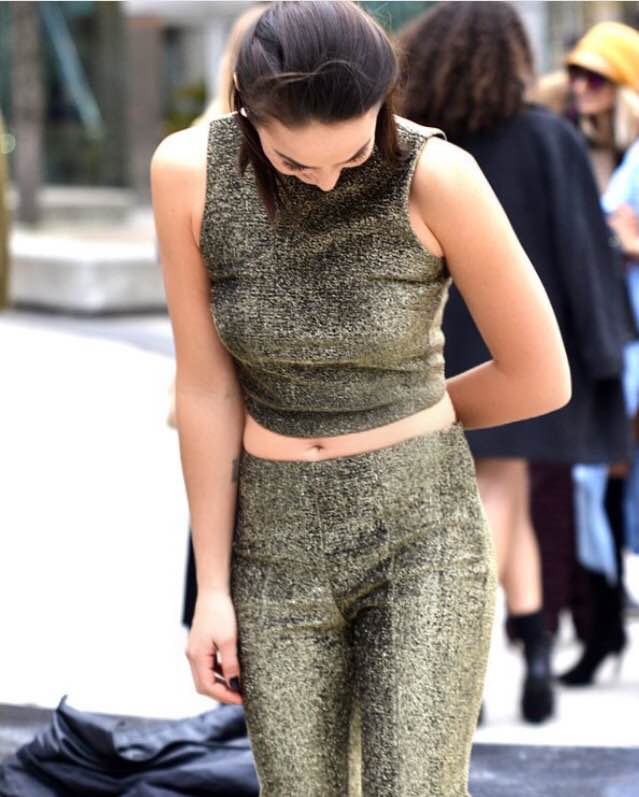 Narces dresses do wonders for the female figure. Next time you want to turn heads, rock one of her frocks. Double takes guaranteed.
Inspired by the Catalonia region of Spain, Kimberly Mimran-Newport's collection had the whole audience dreaming of an exotic vacation. With a 70's flare and plenty of black&white options, her collection did not disappoint. Her hubby, Joe Mimran ("Joe Fresh") sat front row and smiled from ear to ear the whole time. CUTE!
I came down with a nasty bug shortly after so I had to miss all the festivities on Day 4 of fashion week :(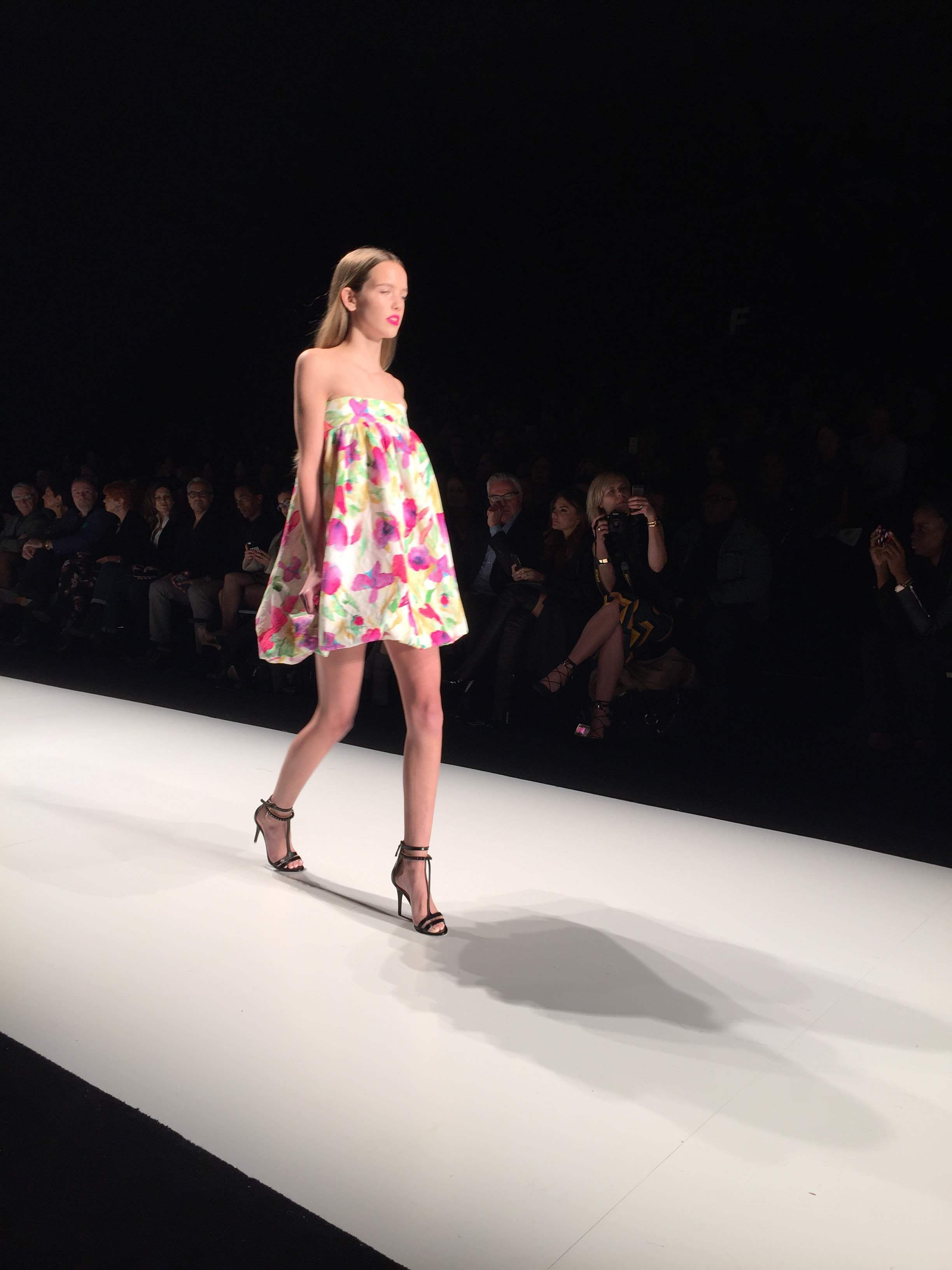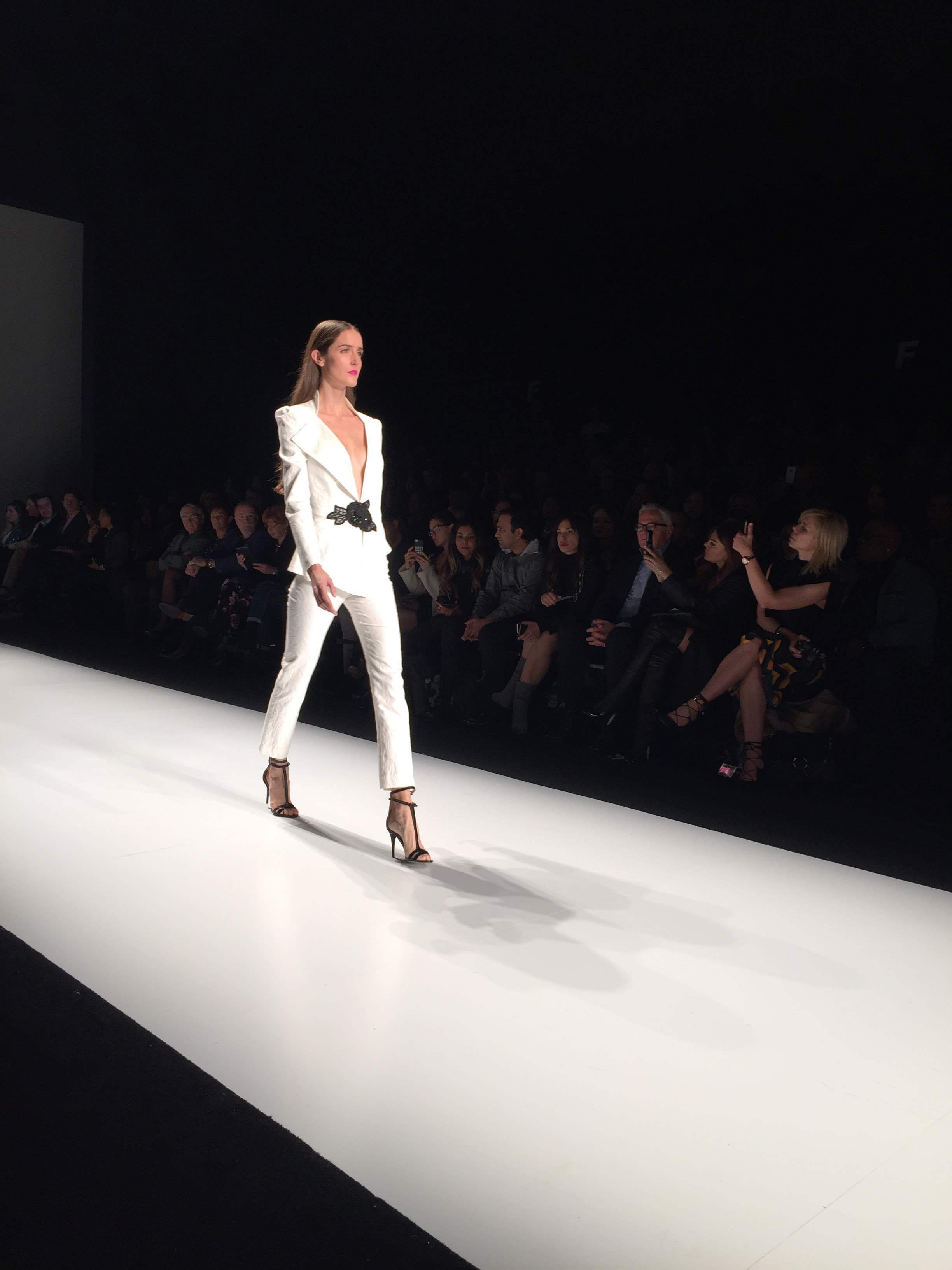 POLKA DOTS? YES. This entire collection had me drooling. From the babydoll, to the beautiful dramatic trains and my personal favourite, the black lace crop top with the extravagant ball gown type skirt... This father/son duo knows their brand and nailed this collection.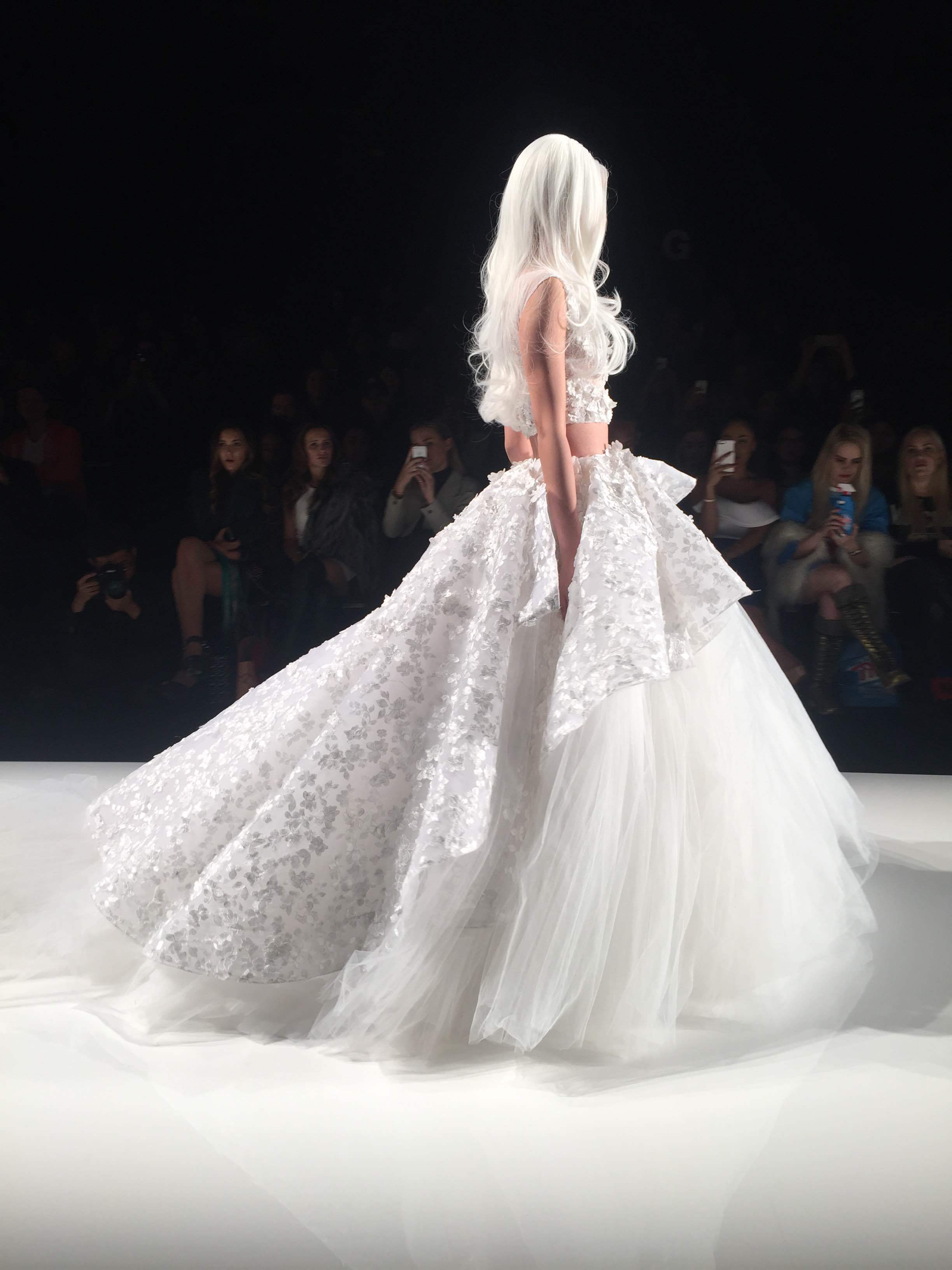 When Mikael D closes down fashion week, he always does it with a fair amount of flare. The ice-white wigs were definitely an interesting choice. I like the concept but would have preferred short blunt bobs, to let the dresses speak for themselves... If those dresses could speak, they'd probably say "mic dropped."